Cribl presented at Security Field Day 8 and while they look to have an awesome product for observability we're going to look at something else, a refreshing way to provide training, resources, and product information.
It became immediately apparent during their presentation that their core values actually meant something:
customers first always
irreverent, but serious
curious
transparent
together
What does Cribl do?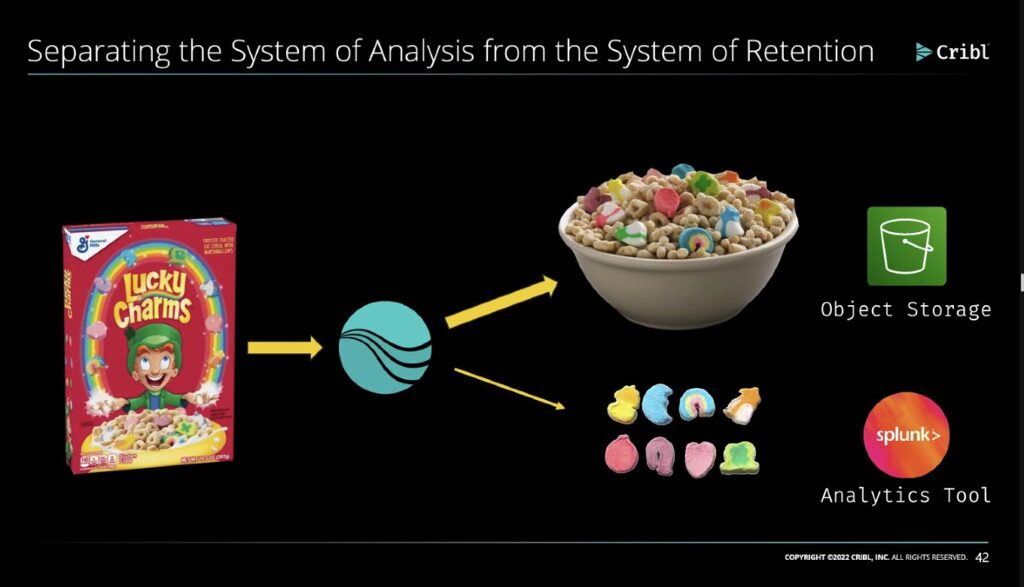 Without getting into the product to much, I'll do this after I review their free resource (more on this later), this picture gives a great overview.
The data is separated and enriched to allow for the right data to go to the right place. That is to say, the marshmallows, things people care about, are separated and put into the analytics tool. While everything is stored to meet compliance requirements.
Resources
The thing that really got me excited about Cribl was their approach to resources, training, and demos.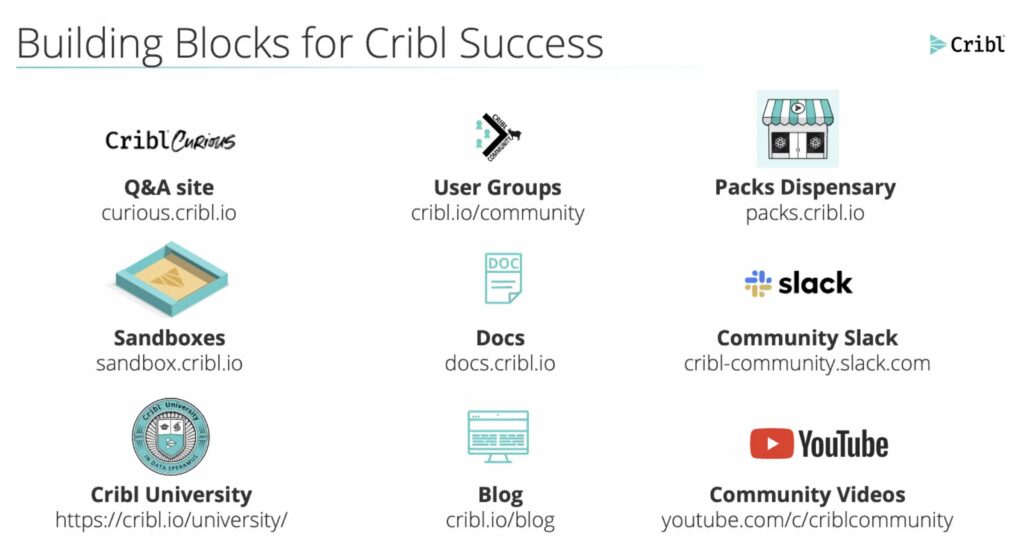 There are still some vendors that give free training and discounted certification, Juniper's program comes to mind, but not to the extent here.
One of the presenters made a comment about how easy it was to get started and you didn't need accounts/wouldn't be pestered by sales the instant you signed up. This sounded too good to be true so I went over to their website to see for myself. I was able to get setup on their sandbox just by putting my email in for a verification code to make sure I wasn't a bot. It's been several days and I still haven't gotten any sales spam.
There is also a free training and certification program. That was just as easy to get started with.
If that wasn't enough you can download the full product suite with 1TB/day of data. How's that for a test drive? It also was extremely easy to follow their licensing model and determine what you get.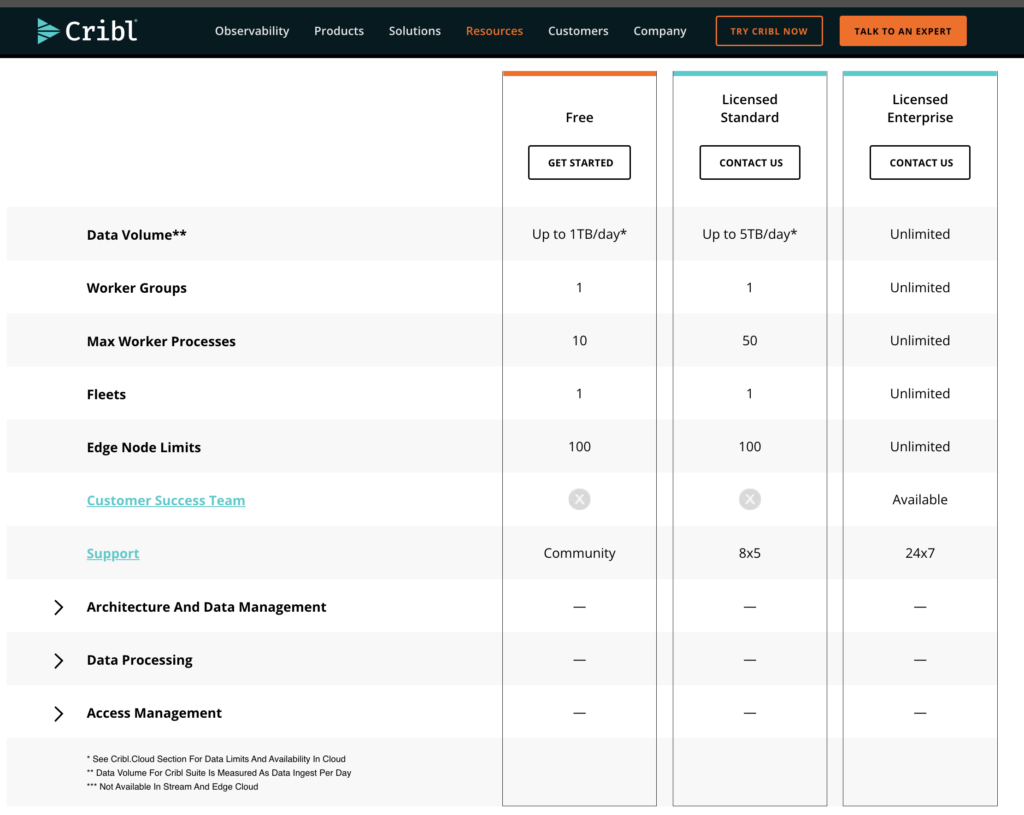 Conclusion
It is refreshing to see a company take such a customer first approach. It was easy to get started, learn, and evaluate the software. All without having to go through a drawn out sales process we've become all too accustom too in technology. I didn't have to go to a fancy dinner or jump through hoops to get a demo. I just went to the website and got all the resources I needed to start. More to come as I work through the training materials.