We're equipped to get into the weeds of your network deployment. Let's execute your network architecture together.
netElastic is an innovative software company providing high-performance routing solutions for broadband service providers. netElastic developed one of the first software-based (or virtual) broadband network gateways (vBNGs). netElastic vBNG has been deployed throughout the world, including deployments in all continents (except Antarctica). This includes numerous deployments in Asia, Africa, North America, South America, Europe, and Australia. With successful customer deployments across the globe, netElastic is widely recognized as an innovative leader in vBNGs. The CGNAT status quo is also being disrupted by netElastic's software-based CGNAT, since it provides the most important CGNAT features at a fraction of the cost of traditional proprietary CGNAT solutions. netElastic is based in Santa Clara, California, the heart of Silicon Valley. netElastic vBNG and CGNAT solutions have been tested and validated by IP Architechs and can helping growing broadband service providers increase their network scalability and flexibility.
Virtual Broadband Network Gateway (vBNG)
As bandwidth demand continues to rapidly increase, broadband network gateways (BNGs) have become a critical piece of the network edge. Unfortunately, hardware-based BNGs are difficult to near impossible to scale elastically. And they can't efficiently support rapidly increasing subscriber growth.
Greater Scalability and High Performance
netElastic vBNG increases network scalability by separating network functions from proprietary hardware appliances. By separating network functions from the physical infrastructure, you don't have to purchase additional hardware appliances every time you need more network capacity. netElastic vBNG delivers unmatched performance and scalability with a highly optimized data plane and patented packet processing techniques. vBNG delivers up to 770 Gbps throughput (on a single server) and can be scaled to support multi-terabit services. vBNG provides subscriber management services and supports all common BNG access features such as PPPoE and IPoE, subscriber traffic policing and shaping, and optional CGNAT. Full routing protocol support includes MPLS, OSPF, BGP, and others. And netElastic vBNG can be deployed for very small subscriber bases all the way up to hundreds of thousands of subscribers.
Carrier Grade NAT (CGNAT)
netElastic's software-based CGNAT enables broadband providers to conserve their pool of IPv4 addresses, thereby reducing the need to purchase expensive IPv4 addresses. CGNAT is built on netElastic's high-performance virtual router technology – a very scalable software architecture that delivers high translation performance while supporting a broad range of additional routing capabilities.
Unlike legacy CGNAT solutions with proprietary hardware, netElastic CGNAT runs on commodity white box servers. This makes netElastic CGNAT a cost-effective alternative to higher priced solutions. In fact, netElastic CGNAT can help service providers lower costs by up to 80% compared to other CGNAT solutions.
netElastic uses DPDK and advanced packet processing to achieve near line-rate throughput on 10G, 25G, 40G, and 100G interfaces. netElastic CGNAT is highly scalable and can deliver 5 Gbps to well over 360 Gbps on a single server. And it supports up to 6 million NAT sessions.
Put your network in the hands of our expert network engineers.
Configuration
Expert configuration of network devices.
Validation
Verify your network is functioning as expected.
Migration
Move to a new design with stability and confidence.
Troubleshooting
Expert debugging to determine the root cause of network issues..
How your network will benefit from partnering with IP ArchiTechs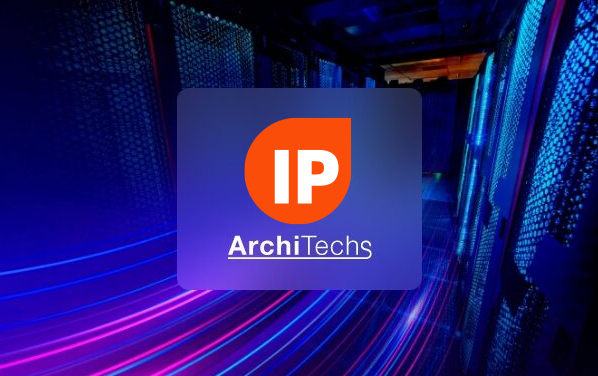 The IP ArchiTechs team can rapidly bring decades of experience to your business and quickly implement network changes in a safe way. Our ability to understand your business and technical requirements in a very short timeframe and execute on those goals is unparalleled. Our exposure to small entrepreneurial startups, large global businesses and everything in between makes us a perfect fit for your organization.
Improve your network with:
Access to network architects
Access to multi-vendor validated designs and architectures
Network documentation and discovery
Network troubleshooting and resolution
Implementation of new protocols and capabilities
Network outage resolution by expert network engineers and architects
Development of new designs and systems to solve complex problems