The world's largest and most trusted MikroTik consulting firm for over a decade
What kind of MikroTik networks does IP ArchiTechs work on?
In short, everything. Given MikroTik's roots in the WISP/FISP industry, it's no surprise that IPA is the leading consulting firm for Tier 2/3 ISPs around the world. In the last decade, IPA has pioneered design methodologies like Switch Centric (SWC) for the WISP/FISP industry based heavily on MikroTik hardware.

There is also no shortage of clients that trust the engineering team at IPA to implement MikroTik for data centers, enterprise and SMB/SME. This versatility allows IPA to offer a comprehensive porfolio of services to MikroTik users for design, troubleshooting, implementation, migration and perfomance testing.

Featured on the MikroTik MTU Podcast
IP ArchiTechs has partnered with MikroTik for over 10 years to help integrate MikroTik products and software into networks of all shapes and sizes.

Kevin Myers, a senior network architect at IP ArchiTechs talks with Janis Megis about a wide variety of topics
We discuss:

- Full tables in a Marvell ASIC
- BGP EVPN
- Segment Routing
- IS-IS
- 802.3bt POE
- CCR1k EOL - New MikroTik logo - ROSv8
IP ArchiTechs has spent thousands of hours over the last decade solving problems with MikroTik devices and understands how to design, configure, verify and troubleshoot at an expert level. With certified MikroTik consultants in more than 12 time zones, we are able work easily with clients in any country. The engineering team has a deep background in working with MikroTik hardware, RouterOS software and is comfortable with ISP, Data Center and enterprise environments.

Our engineering and architecture teams have more certified MikroTik engineers and experts than any other company around the world.

We have offices and data centers in the US, Europe and LATAM.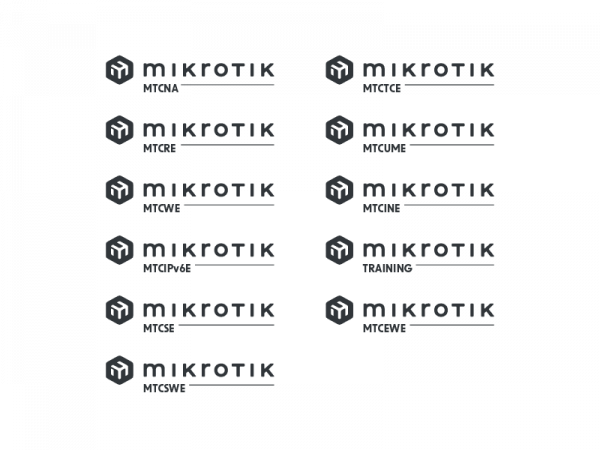 Featured on Packet Pushers
As MikroTik continues to become more mainstream in the network engineering community, it's picked up the attention of tech podcasts like Packet Pushers Heavy Networking.

Kevin Myers, a senior network architect at IP ArchiTechs talks with Ethan Banks about how MikroTik fits into enterprise networks.

We discuss:

- An overview of MikroTik and its product line
- Where MikroTik fits–service provider, enterprise, other?
- Pricing
- Details on the MikroTik NOS
- Network ops features
- Management and support options
IP ArchiTechs has been pushing the boundaries of MikroTik development and testing for over 10 years. With the advent of RouterOS version 7 and a new generation of MikroTik 100G routers and switches, the engineering team created a hardware-based development lab to test throughput, performance, stability and interoperability for RouterOS version 7.
For over 10 years, IP ArchiTechs has been heavily involved in the MikroTik community by attending MUMs (MikroTik User Meetings) around the world and sharing the technical work we do in presentations.

But the community work goes well beyond that. IP ArchiTechs is active in MikroTik's official forum as well as unofficial groups like Facebook and Reddit. We also work with MikroTik's leadership and development teams to provide feedback on development and user experiences.
What type of MikroTik hardware do we support?
The short answer is everything, here are some examples:
MikroTik's new 100G CCR routers support BGP, OSPF and MPLS for IPv4 and IPv6. Whether you want to use HEX, RouterBoard, CCR or other MikroTik routers, we have the expertise to help you with routing protocols, queuing, firewall rules and more. Let our team work with you to integrate MikroTik into your layer 3 network.
MikroTik's 1G/10G/25G/40G/100G CRS switches are the most affordable on the market and support advanced VLAN tagging operations like Q in Q and S-Tag / C-Tag. Bridging and hardware offload sometimes require advanced configuration and our engineers have the knowledge to assist. We can help develop a layer 2 design with MikroTik switching for your network.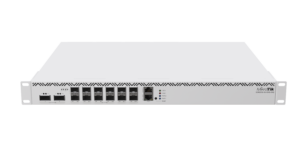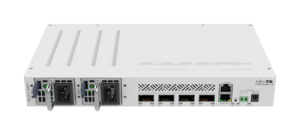 MikroTik RF is used globally and few organizations have as much experience with MikroTik APs, Sectors, eNBs and UEs as the IPA network team. Let our team work with you to integrate MikroTik RF into your network.

MikroTik knot and LORA devices have enjoyed immense popularity since they launched. Industrial control for utilities, mining, agriculture and manufacturing are just a few of the applications for the Knot series. We can work with you to develop an IOT design using MikroTik KNOT and LORA equipment.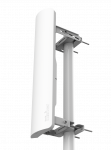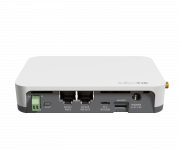 Reducing CAPEX in network design and integration is a fundamental part of the consulting work we do.

Below is an example of a service provider network that required 80G of throughput with a hardware budget of $10,000 or less. The design also had to be highly available. By leveraging MikroTik routers, this design was put into production under budget and met SLA requirements

Put your network in the hands of our expert network engineers.
Configuration
Expert configuration of network devices.
Validation
Verify your network is functioning as expected.
Migration
Move to a new design with stability and confidence.
Troubleshooting
Expert debugging to determine the root cause of network issues..
How your network will benefit from partnering with IP ArchiTechs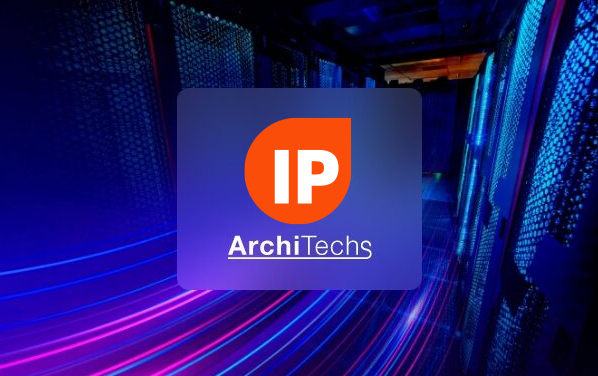 The IP ArchiTechs team can rapidly bring decades of experience to your business and quickly implement network changes in a safe way. Our ability to understand your business and technical requirements in a very short timeframe and execute on those goals is unparalleled. Our exposure to small entrepreneurial startups, large global businesses and everything in between makes us a perfect fit for your organization.
Improve your network with:
Access to network architects
Access to multi-vendor validated designs and architectures
Network documentation and discovery
Network troubleshooting and resolution
Implementation of new protocols and capabilities
Network outage resolution by expert network engineers and architects
Development of new designs and systems to solve complex problems